Social Media link strategy post Penguin
Redefining the Social Media link building process – how to create an unbeatable SEO – SMM mix 
You may already know this but Google has been very busy updating it's search algorithms of late and the latest algo updates in particular have focused on social media and how it plays a part in your SERPS (search engine results page) .
You no longer have to chase after directory links, links from relevant but spammy sites, you no longer have spend all your precious time trying to get links from other highly ranked PR sites.  You can go out and and become part of the social media boom.  You need to be on top of your game though – and get involved in whatever your niche subject matter is. It's your one chance to make an impression with potential customers everywhere.
Social Media is the safest way of risk-free, natural link building available.
There are 3 very simple but powerful steps you need to follow :-
1. It starts with BuzzBundle – a tool that monitors far more than any other tool currently available and the gap is getting bigger as Buzzbundle release new features rapidly. To get you up to speed and to show you in simple easy steps what you need to do to accelerate your social media profile there is a new online guide available – as always free of charge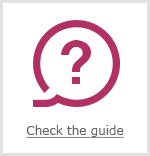 It covers :-
Managing Personas and Profiles
Social Media Planner
Managing Private Correspondence
Scheduler
Software Preferences
Software Editions

Creating a project and collecting data
Viewing discussions in social sites
Managing Keyword Groups
Running Social Media Activities
Managing Personas and Profiles
2. Measure the effectiveness of your SMM activities.  It is one of the golden rules of running any marketing campaign – you need to measure the effect of your SMM campaigns.  Most people are at a loss when it comes to actually doing it  and what to look at.
Here you will see how to ensure future success.  You need to be able to discover the best activities that work and never repeat ineffective ones.  SpyGlass will identify social networks where you get the most signals you can then use rank tracker to monitor the results.
3. Make your social link profile grow exponentially- learn the best way to create perfect viral link bait using the SEO Powersuite tools – learn how to use them in a way that has a defined process methodology.
By using the power of BuzzBundle and the subsequent features of SpyGlass and Rank Tracker – you can develop a very powerful social media toolset that will keep growing the more you use it.